Where do I add my promo code during the check out process?

On the "Start your subscription" page, click the green link "Add Promo" above the section where you enter your credit card information.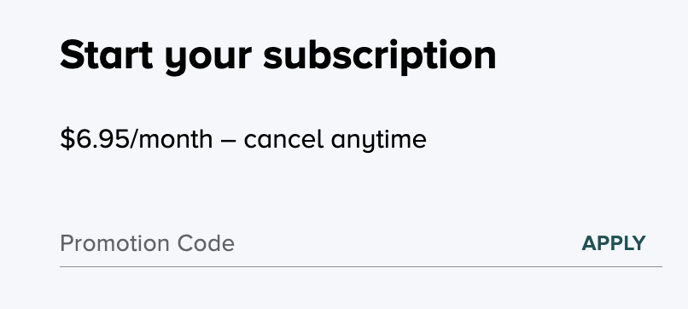 Key in your promo code and click "APPLY"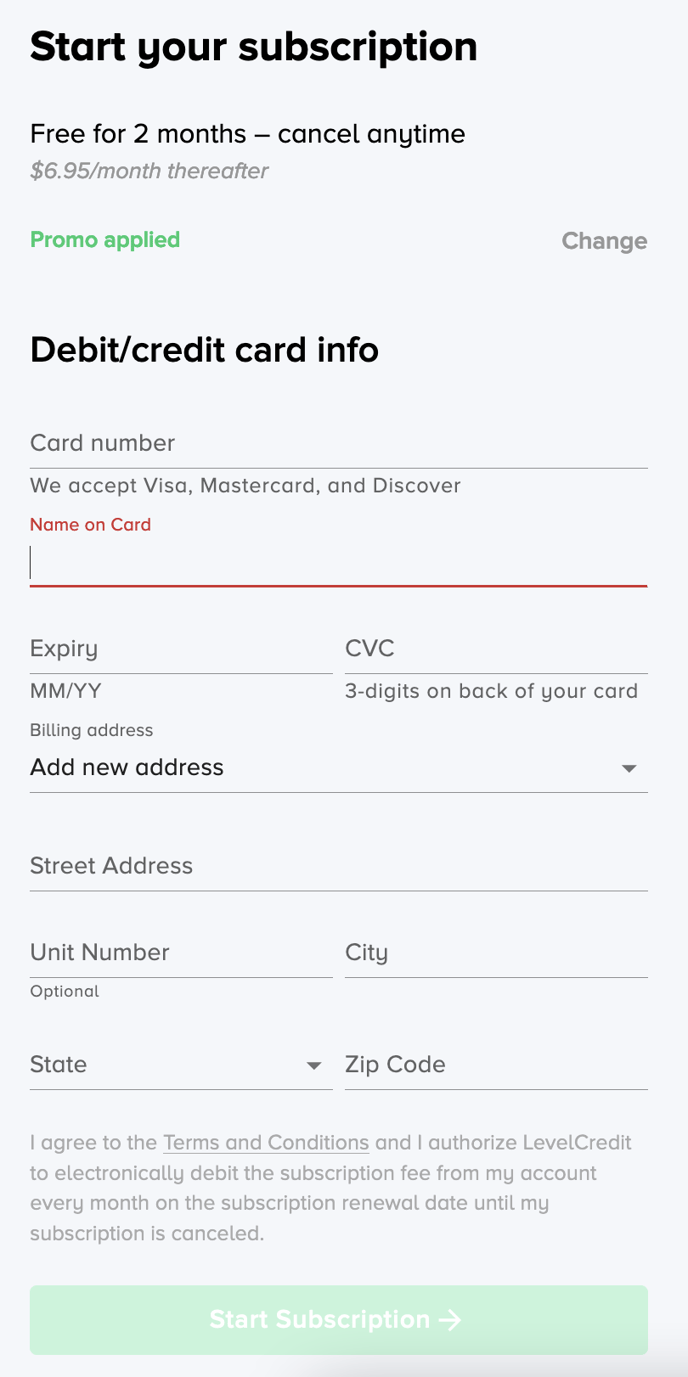 The amount of months free will be displayed here.
After you key in your debit/credit card info, the "Start Subscription" button will be illuminated
LevelCredit will charge this card the monthly subscription fee after the promotion has ended.